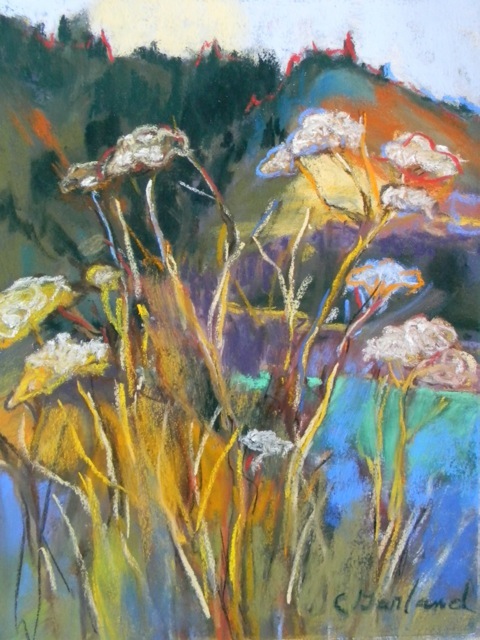 "All That Glitters"

Featured Artist
Caroline Garland

Secretary for the Northwest Pastel Society
I lived most of my adult life in Alaska but relocated to Washington about 14 years ago. While impressions of cool northern scenery are still part of my repertoire, I've become more sensitive to the warmer palettes, gentler creatures, and the softly glowing flowers of the western Washington landscape. I still miss the wildness of Alaska, and return to painting Alaskan landscapes every Spring. I appreciate not having to watch out for moose or bear or inclement weather.
I have exhibited works in watercolor, acrylic, oil and sculpture in various galleries and juried shows, but now work exclusively in oil and pastel. The saturated colors of pastels call me to my studio. When I need a rest from the dust, I bring out the oils.
When winter seems too long I sometimes get involved with three dimensional works in clay or "junk sculpture". I was thrilled to win both the Judge's and People's Awards at an Alaska State Audubon Exhibit. Playing with 3-D works stimulates brain cells and satisfies a creative urge.
Click here to learn more about Caroline Garland and see more of her artwork.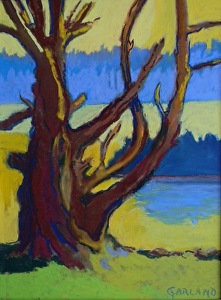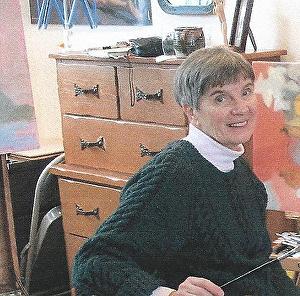 To view samples of artwork from our other members,
please visit Our Members Gallery.